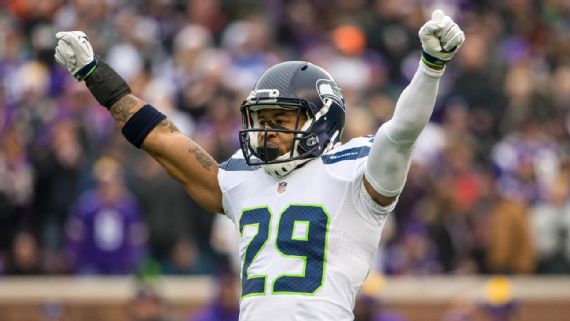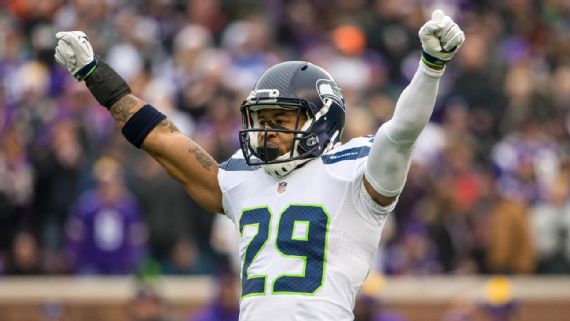 The Earl Thomas dilemma, will he stay or will he go?
The questions and rumors already abound as the Seattle Seahawks free safety, Earl Thomas enters his last year of his 4 year contract. The 29 year old, has made it pretty clear thorough his comments and his actions that he is not happy that the Seahawks have yet to extend his contact.
Pete Carroll has been consistent about communicating to players if / when he intends to extend their contracts. Currently, the front office has been mum and it appears to have annoyed Earl. Recently, a quote by Earl hinted at a possible contract hold-out.
"I want to finish my career there," Thomas told ESPN after Thursday's Pro Bowl practice at ESPN's Wide World of Sports Complex. "I definitely don't see myself going out there not signed. But I'm going to continue to work my butt off and enjoy this process at the Pro Bowl. As far as my future in Seattle, I think if they want me, you know, money talks. We'll get something accomplished. Other than that, I'm just taking it one day at a time."
Earl had an incident earlier this year immediately after a game with the Dallas Cowboys that confused a lot of Hawks fans. After a 21-12 Hawks victory, Thomas headed to the Cowboys locker room and solicited coach Jason Garrett for a job. Cameras showed Thomas running after Garrett and telling him, "If y'all got the chance to come get me, come get me!"
Earl Thomas is a key defensive player in the legendary Legion of Boom defense. A defense that led the NFL for a record 5 years in a row in scoring defense.  In addition to his 6th Pro-Bowl selection, Thomas is a three-time All-Pro with 25 interceptions and five fumble recoveries to his name.
Losing Earl to a hold out or a trade would be devastating to the Hawks. Earl is the glue that keeps the entire defense together.  His personality is a bit "different" and it is hard to tell exactly what would appease or placate him. It is likely that the Hawks will be forced to make a difficult decision in paying a large price to keep the 29 year old or dealing him for prospects. The problem is that an extension to Earl's contract  carries a risk if he continues to get injured; and if he is traded, the Hawks will most certainly not get equal value.
Earl had a season ending injury last year and a couple of nagging injuries this year. He has been in a public spat with linebacker Bobby Wagner over accolades. As he gets older, the probability is that he may begin to breakdown. If that happens, the Hawks will have a lot of sunk cost. But as other NFL teams know that Hawks may be desperate to trade him, they may low-ball the Hawks and offer a mere pittance of what he is worth, playing on the Hawks desperation.
SSU's take
The Hawks should keep him and offer the moon.  While injury is a risk, he is "the best" free safety in the NFL.  Even if another team gave the Hawks equal value–equal value is a top ten 1st round pick–there is a huge hole that even the best college safety most likely cant fill. Earl feels like that he has been slighted, offering him a post contract will go a long way to mending hurt feelings.
Feel free to comment below if you have something to say and be sure to join the SSU community by liking us at Facebook at SeattleSportsUnion.
Follow us during games on Twitter @SeattleSportsU and watch us Sundays at 8:00pm (PST) on YouTube, as we discuss all things Seattle sports.