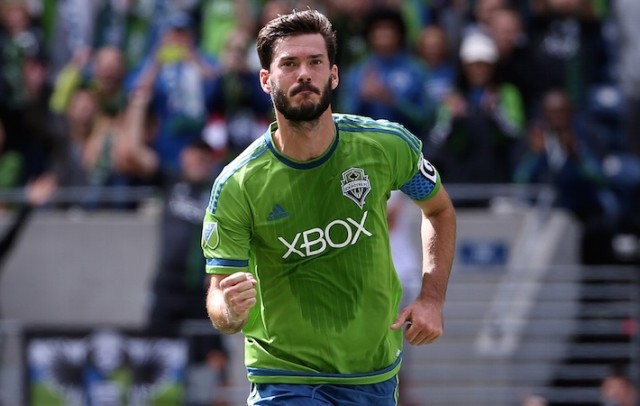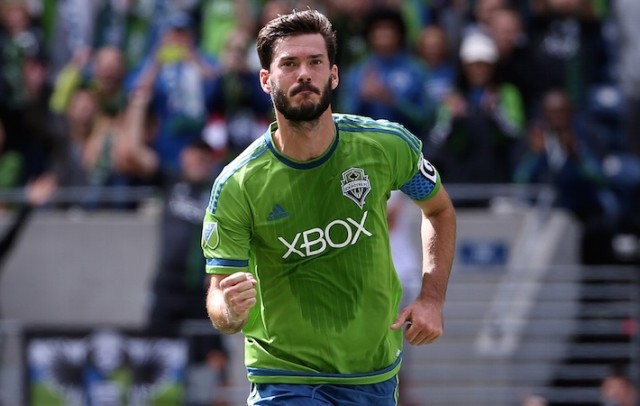 Welcome back to our valiant and intrepid readers! Welcome back to Soccer Season! For those who have followed our coverage of Sounders FC, thanks for your support! For those who have checked us out on our live Show SSU Live, we appreciate it! Most of all to the dedicated elite who have caught our Youtube show of all things Sounders, Rave Green Magazine, you are the best! We are back and better than ever this year. Enough hyperbole, on with the great content you have come to expect from us.
The moment Rave Green fans have been waiting for is upon us. Since the old, tired, worn-out and mentally fatigued Sounders lined up for Penalty Kicks in Frisco, Texas, late into a Texas night, the Sounders technical staff, front office, and players have all been preparing for this 8 day period. A epic two match tie, against the best team in Mexico awaits.
How we got here
Sounder won their group consisting of Olimpia and Vancouver Whitecaps. They were then seeded 8th out of 8 teams and have to face the #1 team, Club America in the quarterfinals. You might remember this moment from the group stage….
What's at Stake
A place in the Club Word Cup; which has the winners of each of the six confederation's respective Championships compete for world renown each December. Going to this competition is a stated goal of the entire Sounders FC organization, from Joe Roth and Adrian Hanauer, to Garth Lagerwey and Sigi Schmid. This is an important objective of the entire organization. Expect them to go all out to win versus Club America.
What have the Sounders Been Up To Since the PK Shootout?
Well the Sounders sort of "reloaded" this offseason. The have made a number of additions and subtractions. Here are the players added and lost in the last 3 months.
Seattle Sounders transactions PLAYERS IN:
GK Tyler Miller (12/21/15 – USL)
M Jordan Schweitzer (1/7/16 – Homegrown)
D Joevin Jones (1/14/16 – trade from Chicago)
M Michael Farfan (1/20/16 – free)
F Jordan Morris (1/21/16 – Homegrown)
UNSIGNED DRAFT PICKS (4): Tony Alfaro (No. 27), Zach Mathers (No. 35), Emir Alihodzic (No. 54), Michael Nelson (No. 76)
PLAYERS OUT:
M Micheal Azira (12/2/15 – option declined) Acquired by Colorado in the veteran draft
F Chad Barrett (12/2/15 – option declined) signed by San Jose as a free agent
D Andres Correa (12/2/15 – option declined) moved on to Boyacá Chicó to continue his career
D Leonardo Gonzalez (12/2/15 – option declined) signed back with his old Costa Rican club rather than compete against the Sounders
GK Troy Perkins (12/2/15 – option declined) signed with Sounders as a coach
M Gonzalo Pineda (12/2/15 – option declined) now with Mexican TV as an analyst
M Thomás (12/2/15 – option declined)  returned to Brazil to continue his career
M Andy Rose (12/2/15 – out of contract) Married Bob Bradley's daughter and moved to England, now with 3rd division Coventry
F Andy Craven (12/2/15 – out of contract) resigned with Sounders FC now on 1st team roster
M Lamar Neagle (12/7/15 – traded to D.C. United)
M Marco Pappa (12/15/14 – traded to Colorado)
With all of the movement above, you might be wondering, how am I to keep up? Well I'll make it simple. I have buried the lead. No more Oba-flips. Obafemi Martins is gone gone gone. He has signed with Shanghai Shenhua of the Chinese Super League for a Gazillion dollars. With this loss the Sounders go into their match up with a little less firepower and quite a bit less chemistry than they might have.
The New Formation
However there is an additional factor at play, Sounders will almost certainly unveil the oft talked about but never really realized, new formation; the 4-3-3. So what is the 4-3-3 and why would I care about that Mr. Soccerman?
Well I am glad you asked. the 4-3-3 is a formations that uses 4 defenders, 3 central midfielders, and 3 forwards spread out across the pitch. Based on how the Sounders used it against the LA Galaxy in their last preseason match, you should take notice. Here is a highlight video of the game.
With this formation the Sounders are able to bring the 3 forwards ( Dempsey, Valdez, and USMNT Golden Boy Jordan Morris) as well as LB Joevin Jones, and CM Andres Ivanschitz all into the attack. With CM Osvaldo Alonso and Fucito extrodinare Erik Friberg controlling things in the deeper lying midfield roles, the Sounders have a way to menace defenses with a balanced combination of smart passing, athletic greatness, and killer moves (Nelson Valdez I am looking at you). This formation looks to take the best of the talent on the field and deploy it most efficiently. Unlike last years 4-4-2 and occasional 4-2-3-1, Seattle has more suitable depth and better balance.
The rest of the roster
Seattle has a number of key backups who should play significant minutes: midfielders Michael Farfan, Christian Roldan should log significant minutes; At Forward, Darwin Jones has emerged with energy, a better touch and improved finishing that seemed to desert him in 2015. Also expect Aaron Kovar, Andy Craven and Victor Mansaray to compete for minutes at the left and right wing (forward) positions respectively. At defender, Oneil Fisher will slot in as the backup for Tyrone Mears, while last years sometime LB starter Dylan Remick will try to get back his early 2015 form. Remick is one of 4 backup defenders under the age of 25 (not counting draftees). Defender is the Sounders best position of strength. This lead to the best part of the Sounders key backups; Brad Evans can literally play anywhere on the field. Last year he played left, right and center back. He also played center midfielder. Finally in several games he even played a few minutes as the "withdrawn forward". Brad Evans is the ultra utility man who will give Schmid the ultimate roster flexibility. Perhaps "The Sheriff" won't like being shuttled all over the pitch, But he sure likes winning, and being on the field.
Who is Club America?
They are Mexico's premier soccer club based in Mexico City. Club America is like the Yankees, winners of 12 Mexican League titles, they spend lots and play in the most feared venue in all of the Americas; Estadio Azteca. The will travel to Centurylink Field for the first leg of two matches in the CONCACAF Champions Legue quarterfinals.
CA Offense
Let me first be quite honest. This team is not only exceptionally talented, they are athletic, explosive, technical, and love to shoot from distance. That being said, I have watched their last 4 matches (thank you Sling TV mini DVR). I have been unimpressed to say the least. What a waste of talent. I have to respectfully disagree with MLS' Analyst Matt Doyle. They are undisciplined, disorganized and make stupid, stupid, stupid mistakes, that even MLS players didn't make 20 years ago.
However watch out for these key players.
#22 Paul Aguilar- He is named as a right back, this is merely a politeness, really he plays right sided attacker with the ability to move up and down the right side at will. He has pace, and great passing. His defense is very very suspect.
#9 Striker Dario Benedetto is a classic center forward who can do it all at forward. His hold up play, vision, passing and finishing abilities are all top notch. However he suffered an injury and is not likely to play until the return leg to Mexico City.
# 24 Forward Oribe Peralta is an experienced player who knows all of the dark arts of the CONCACAF style of play. Look for him to do some shady things. He was red carded in his last match for America. I would guess that he will play both matches.
CA Defense
#17 American MNT member Ventura Alvarado, is talented but hasn't been seeing the field much lately. With America suffering from fixture congestion, he might well start on the trip to Seattle.
#23 Goalkeeper Moises Munoz is the 3rd Captain, and is key to the America defense. He is good at organizing his back line. He also suffered a scratched cornea in his last match. I would be surprised if he travelled to Seattle. Watch for him in the return match to Mexico City.
Broadcast
When: Feb 23, 2016 7:00pm
Where: Centurylink Field, Xbox Pitch, Seattle, WA
Gates Open: 5:30 p.m. PT
Kickoff: 7:00 p.m. PT
Watch: FS1, UDN
Listen: KIRO Radio 97.3 FM, El Rey 1360 AM
Prediction
Sounders score two goals off of sloppy America turnovers, as the veteran Seattle attack punishes the America defense with goals from Nelson Valdez and Clint Dempsey. Seattle 2- America 0
Linkage
Next Side Up
Wednesday, March 2, 2016 5:00PM PST
@ CLUB AMERICA  MEXICO CITY, MEXICO
Broadcast: FS2, KIRO Radio 97.3 FM, El Rey 1360 AM CCL
Feel free to comment below if you have something to say and be sure to join the SSU community by liking us at Facebook at SeattleSportsUnion.
Follow us during games on Twitter @SeattleSportsU and watch us Sundays at 8:00pm (PST) on YouTube, as we discuss all things Seattle sports.