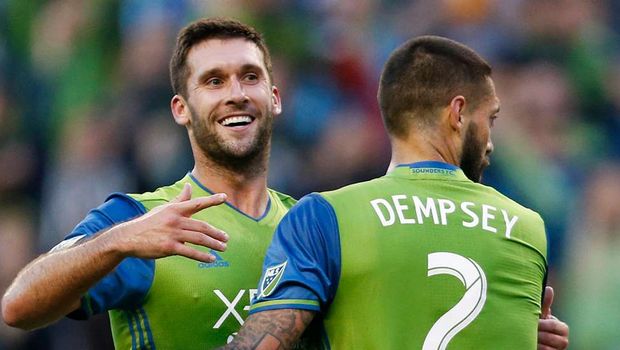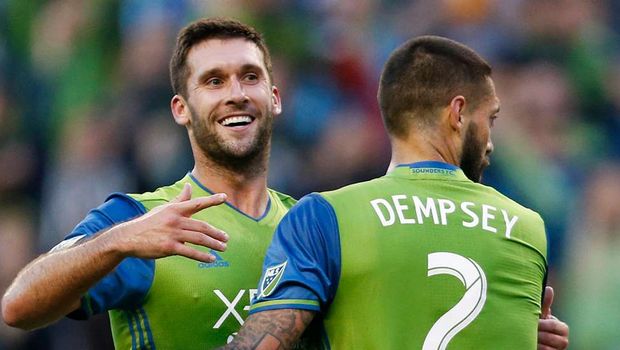 Sounders earn 9th consecutive MLS playoff bid with 4-0 win over Dallas
The Seattle Sounders do not know what it is like to miss the playoffs. With a 9th consecutive playoff bid, the Rave Green are own the longest active playoff streak in the MLS, and that comes thanks to a 4-0 beat down of FC Dallas.
Without Jordan Morris, the Rave Green offense looked to Will Bruin at forward. The former Huston Dynamo would pay dividends as he would fill in admirably with his 7th and 8th goals of the season. The brace would be realized in a frenetic 3 minutes as he would cherry-pick a Clint Dempsey rebound in the 63rd minute, then capitalize on a Lodiero steal in the 67th minute to convert a second goal.
Great ball from Lodeiro. pic.twitter.com/z8wGoQp60f

— Sounder At Heart (@sounderatheart) October 16, 2017
A blast from the past in one Lamar Neagle, would get a nice goal taking advantage of a napping FC Dallas in the waning minutes. Unfortunately, the Rave Green would see a devastating injury in the 23rd minute as Gustav Svensson would leave the game with a strained hamstring. The injury couldn't occur at a worse time as Midfielder Osvaldo Alonso has been out with a quad injury himself.
Feel free to comment below if you have something to say and be sure to join the SSU community by liking us at Facebook at SeattleSportsUnion.
Follow us during games on Twitter @SeattleSportsU and watch us Sundays at 8:00pm (PST) on YouTube, as we discuss all things Seattle sports.