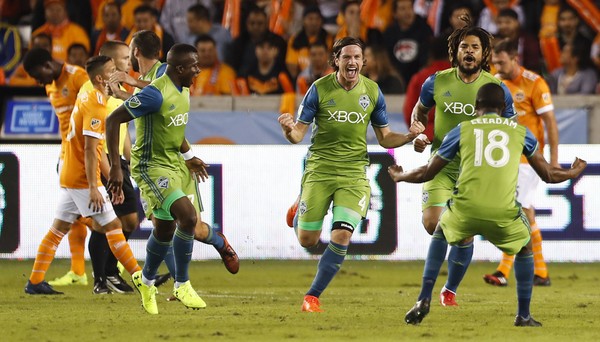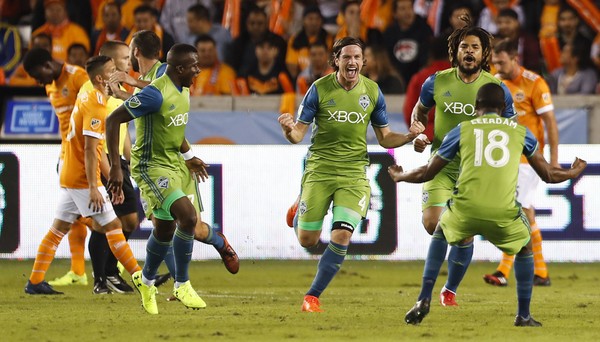 Sounders carry a 2-0 aggregate score into the 2nd leg of the Western Conference Finals
Thursday night, the Seattle Sounders will compete to earn the right to face Toronto FC for a 2nd year in a row in the MLS Championship. To get there, the Sounders will have to defend their 2-0 lead in the 2nd leg of the Western Conference Championship versus the Houston Dynamo.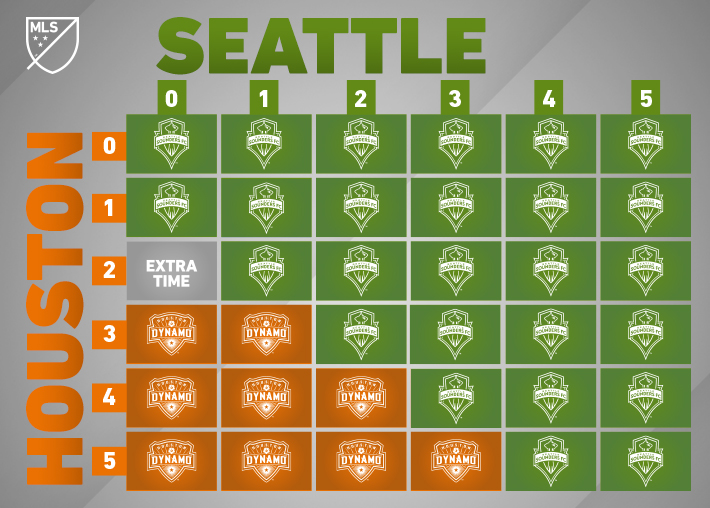 The 2-0 lead has given the Rave Green an air of confidence as Houston will need to score at least goals to stay in contention. The Dynamo also have never defeated the Sounders in Seattle (6 losses & 2 draws). Even with this history, the Sounders will need to show up.
The Sounders will be without several stars in this game. Defender Brad Evans (back injury) and centerback Roman Torres earned his 2nd yellow in the playoffs putting them on the shelf for this game. The Rave Green may also be out M Osvaldo Alonso (quad strain), GK Stefan Frei (hamstring), and F Jordan Morris (hamstring).
Everyone – and I do mean everyone – is ready to #DefendOurCup! pic.twitter.com/uyzMCde3Am

— Kelly Schutz (@kelgamel) November 29, 2017
Knowing that the Sounders have so many injuries, Dynamo will rely on Erick Torres (14 goals) and Alex (11 assists) to mount the attack. They will send numbers and will send them up the middle to take advantage of the absence of Alonso and Roman. The target of attack will be the Sounders Svennson–who has played well as of late, but looks to be the weaker link.
Look for left back Joevin Jones to play a bit more conservatively to help out, and perhaps even seeing Christian Roldan drop back to add numbers on defense. The Sounders have built the longest post-season shutout streak in league history at 5 in a row so expect the Rave Green to park the bus and ride this one out.
Feel free to comment below if you have something to say and be sure to join the SSU community by liking us at Facebook at SeattleSportsUnion.
Follow us during games on Twitter @SeattleSportsU and watch us Sundays at 8:00pm (PST) on YouTube, as we discuss all things Seattle sports.