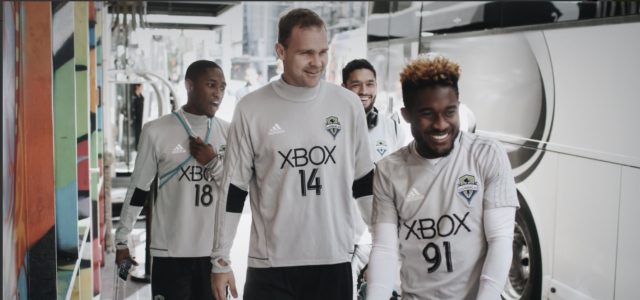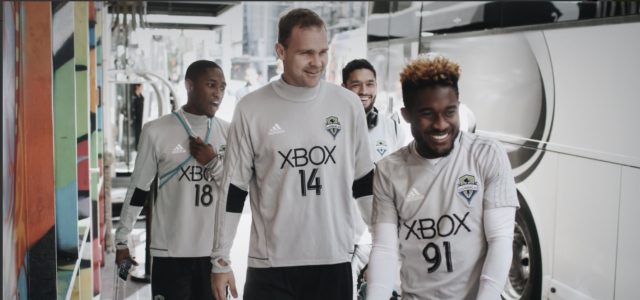 Sounders back in the Western Conference Championship, this time against the Dynamo
This Tuesday evening at 6:30 pst, the Defending MLS Champion, Seattle Sounders take on the Houston Dynamo at BBVA Compass Stadium. This will be the first leg of the home-home series and it will be important for the Sounders to score a goal to get the ever precious away goal.
The recent international break was good to the Sounders for health concerns, and while Jordan Morris is still injured, there is talk of Osvaldo Alonso making a return. If he comes back, the matching of Alonso, Roldan, and Lodiero will make for an indomitable midfield. Unfortunately, the Sounders defense will take a hit as Brad Evans and Chad Marshall may not be available.
Sounder forward Will Bruin will take that spot vacated by Jordan Morris as the former Dynamo star returns to his old stomping grounds. He has been a serviceable replacement for Morris during the Sounder's yearly surge during the 2nd half of the season.
Houston may have been a bit unlucky in sending 3 of their star players for international duty in Hondurans Alberth Elis, Romell Quioto and Boniek Garcia. Currently, they are traveling back from a grueling trip to Australia for an unsuccessful playoff series against the Socceroos.
The Dynamo and Sounders met once before in the playoffs back in 2009. The Sounders would lose to the Dynamo in that series and have yet to win at BBVA stadium. Overall though, the Sounders have won 6 games against Houston, tied 6, and lost only 4 to the Dynamo.
🚨 HYPE VIDEO ALERT! 🚨

Get amped for #HOUvSEA with 90 seconds of pump up.#DefendOurCup pic.twitter.com/ZMMMqTq5nz

— Seattle Sounders FC (@SoundersFC) November 21, 2017
SSU prediction
Houston fancies themselves the underdog–underappreciated and unloved. They have gone a far way with that attitude. The curse gets lifted Tuesday night as Seattle pulls out a 2-1 win, shaping themselves up for another Western Conference coronation.
Feel free to comment below if you have something to say and be sure to join the SSU community by liking us at Facebook at SeattleSportsUnion.
Follow us during games on Twitter @SeattleSportsU and watch us Sundays at 8:00pm (PST) on YouTube, as we discuss all things Seattle sports.