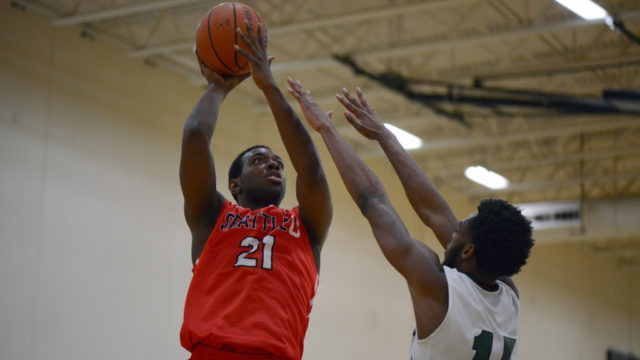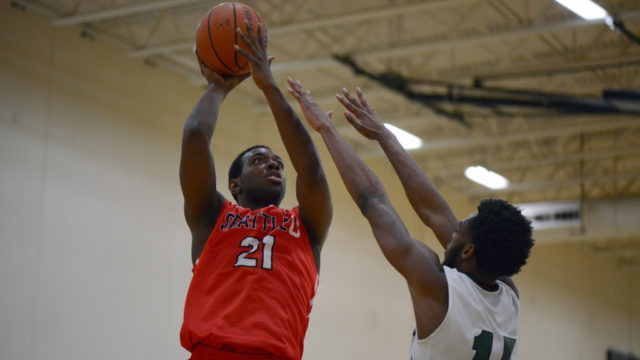 Seattle U Roundball Roundup: A tale of two blowouts
The Seattle University Redhawks went on the road last week in a trip that saw them destroy the Chicago State Cougars and yet again get beat up by the University of Missouri, Kansas City Kangaroos.  Neither of these game were even close as we got to see the Redhawks at their best and worst this week. Seattle U is now 12-12 overall and that record seems to match their inconsistent level of play.
@Chicago St, W 90-65
Senior forward William Powell took over as he scored 24 points and pulled down 10 boards en route to a dominating effort against the Chicago State Cougars (6-20). The Redhawks led by just 3 points at halftime. But Powell kicked it in overdrive in the 2nd half powering the Redhawks to a 14-0 run with 5:16 to go in the game.
Freshman Matej Kavas added 18 points and the sophomore guard from Bellevue had 5 three-pointers (17 total) to help Seattle U find the win. The Redhawks made 13 of 26 3-pointers and shot 57.9 percent overall.
@ UMKC, L 102-72
The University of Missouri, Kansas City (14-13) beat the Redhawks earlier this year in a hard fought game, unfortunately, in the rematch the Redhawks got run out of the gym with a 30 point loss.  Kyle Steward scored 20 points, Isaiah Ross added 16 more to earn UMKC the victory.  This was the 1st time in 8 years that the Kangaroos have gone into triple digits (non-overtime).
The complete lack of defense was evident as the Redhawks only had 3 steals and zero blocks. The boys in red were out rebounded too 23-35. This was not a good matchup and proved again that without the 7'2 Aaron Menzies, Seattle U lacks the inside presence needed to match up against larger foes.
SSU Player of the Week
Bellevue High's Zach Moore had yet another amazing week. Moore had 17 points against Chicago St and 18 vs UMKC. He went 9-19 from 3 point range showing his deadly sharpshooter skills that have been of value to this team all season long.
Next Side Up
Thu,

Feb 16

Grand Canyon
Connolly Complex (Seattle, Wash.)
7:00 p.m.
Connolly Complex (Seattle, Wash.)
Sat,

Feb 18

CSU Bakersfield
Connolly Complex (Seattle, Wash.)
7:00 p.m.
Connolly Complex (Seattle, Wash.)
Standings
| | | |
| --- | --- | --- |
| TEAM | CONF | OVERALL |
| CSU Bakersfield | 8-1 | 17-7 |
| New Mexico State | 8-2 | 22-4 |
| Grand Canyon | 6-3 | 17-9 |
| UMKC | 6-4 | 14-13 |
| Seattle | 4-5 | 12-12 |
| Utah Valley | 3-6 | 11-13 |
| UT Rio Grande Valley | 2-8 | 10-17 |
| Chicago State | 1-9 | 6-21 |
Feel free to comment below if you have something to say and be sure to join the SSU community by liking us at Facebook at SeattleSportsUnion.
Follow us during games on Twitter @SeattleSportsU and watch us Sundays at 8:00pm (PST) on YouTube, as we discuss all things Seattle sports.