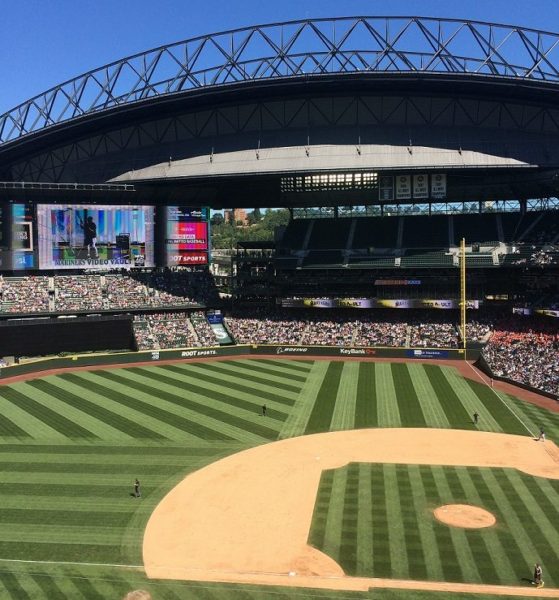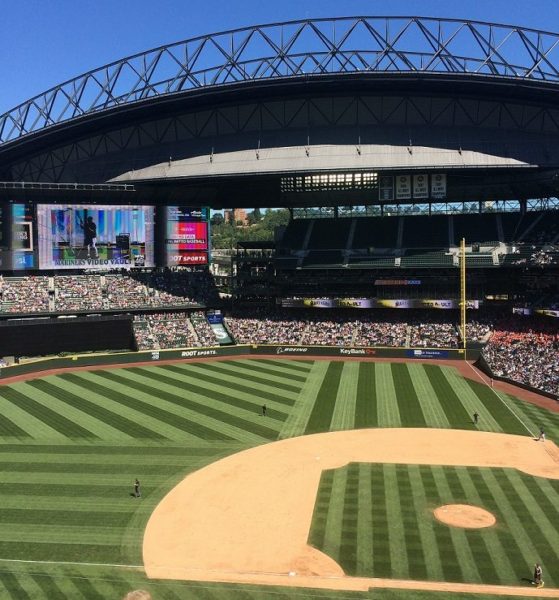 In the interest of fair disclosure, let me say that I am a huge dyed-in-the-wool Seattle Mariners fan and I have been since 1977.
In the last couple years I have been dismayed by the increasing exclusivity of the sport at the major league level. Yes I understand that it is a business and profits must be made. However, MLB and its affiliates are pricing normal people away from and out of the sport.
For instance, I've been a season ticket holder for 13 years. However, that is just the beginning of the cost. An average ticket for me (assuming it's not against a premiere level opponent on a summer weekend day runs me about $29. Add in parking which is between 25-35 dollars (again for an average game) and food, it costs upwards of $80 for one person to go to a baseball game. This estimate doesn't include those days when parking rockets up to as much as $60. If you are buying your tickets singly, one game for a family of four could run as high as $300 for a single game. Come on, in this day and age, how many families can afford that more than once per season? There have been game days where I have avoided going to a game because it would be cheaper for me to allow my ticket to go unused than to actually go to the baseball stadium in person.
On a side note, tickets for the Seattle Mariners are sold by something called dynamic pricing. The price for a ticket to a game varies by what tier the opposing team is (there are at least 4 levels), the day of the week, what time of year it is, if it's a special game, and when & how you are buying the ticket. The same ticket can have 4 different prices depending on how and when you buy it. SERIOUSLY?!?
The other part of the cost puzzle that is making it ever more of an exclusive sport is watching games on TV. In the case of the Seattle Mariners, there is only one cable channel that carries their games. In order to get that channel as part of your package deal with Comcast or other major cable/entertainment providers, you need to subscribe to their premium or one of the highest packages. For me this would cost me an extra $100 per month if I was lucky. MLB does market something called MLB.TV for a subscription on its own that you can watch any baseball game with the caveat that this is subject to blackout dates in addition to the fact that you cannot watch any game if you are inside that teams "market area," whatever that means. Practically speaking for me, it means I can subscribe to that service but would never be allowed to watch any Mariners games at all whether it be an away game or at Safeco Field.
What MLB is effectively doing with their TV broadcasting, high cable rates, blackout dates/games, extraordinarily expensive parking, food concession costs, complex and varied ticket pricing is turning the average person away from the game they love; effectively making watching or attending the game in person more and more exclusive and available only to the wealthy. As I said at the beginning of my rant, I am one of the lucky ones; I am a season ticket holder and get tickets to the game on a reduced price. But even then it's very difficult to go. I understand that baseball at the major league level is a business and a big one at that. It's more than time however for the teams, front offices and MLB itself to realize that in the hunt for ever larger profits, they are taking the game out of baseball and turning it into a luxury item. Baseball started out by being the game for the masses. Perhaps the time has come for them to realize that and to look for ways to making the game more inclusive.
Feel free to comment below if you have something to say and be sure to join the SSU community by liking us at Facebook at SeattleSportsUnion.
Follow us during games on Twitter @SeattleSportsU and watch us Sundays at 8:00pm (PST) on YouTube, as we discuss all things Seattle sports.