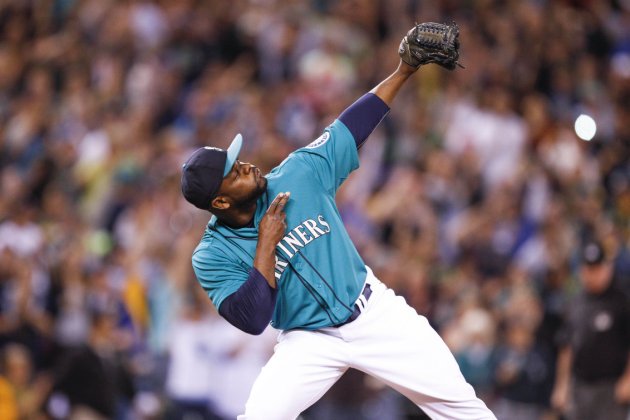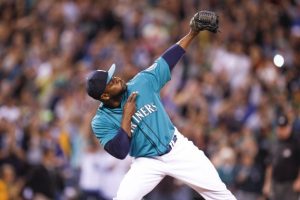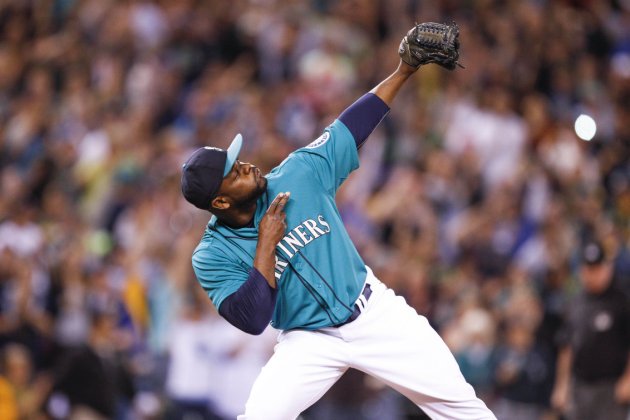 Fernando Rodney (Kimbo)
Position:
Relief Pitcher –Closer—Fireman–Stopper
Biography:
Rodney was undrafted in the 1997. Signed with Detroit and worked his way up through the minors. Had Tommy John surgery a decade ago. With stops in Detroit, LA of Anaheim, Tampa Bay and now Seattle, Rodney brings over 10 years of major league savvy and experience. He has been an All Start in 2012 and 2014. Last year he tied his career high save total with 48.
Last Year:
69 Appearances, 64 Games Finished, 1-6, 2.85 ERA, 66.1 IP, 48 SV
SSU Projection:
55 games 40 Saves 3.20 ERA 58 IP. Barring injury, Rodney should hold down the Closer role for the entirety of 2015. Many bows and arrows will be shot in victory.
Random Fact/Quote:
Throws a fastball and a palmball. The only other pitcher in the major leagues that does is John Holdzkom. He also has a signature bow-and-arrow celebration that he performs after every save. Quote: "I wanted to give him my best pitch. I have to believe in my pitch."
Feel free to comment below if you have something to say and be sure to join the SSU community by liking us at Facebook at SeattleSportsUnion.
Follow us during games on Twitter @SeattleSportsU and watch us Sundays at 8:00pm (PST) on YouTube, as we discuss all things Seattle sports.