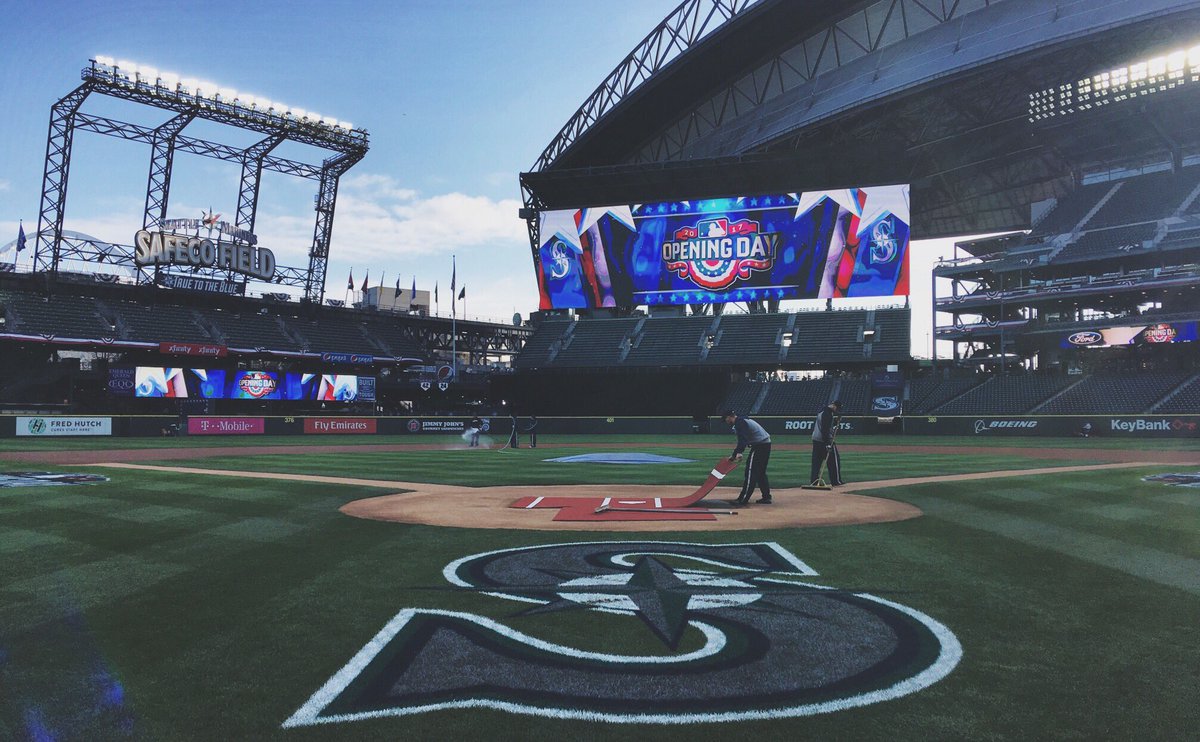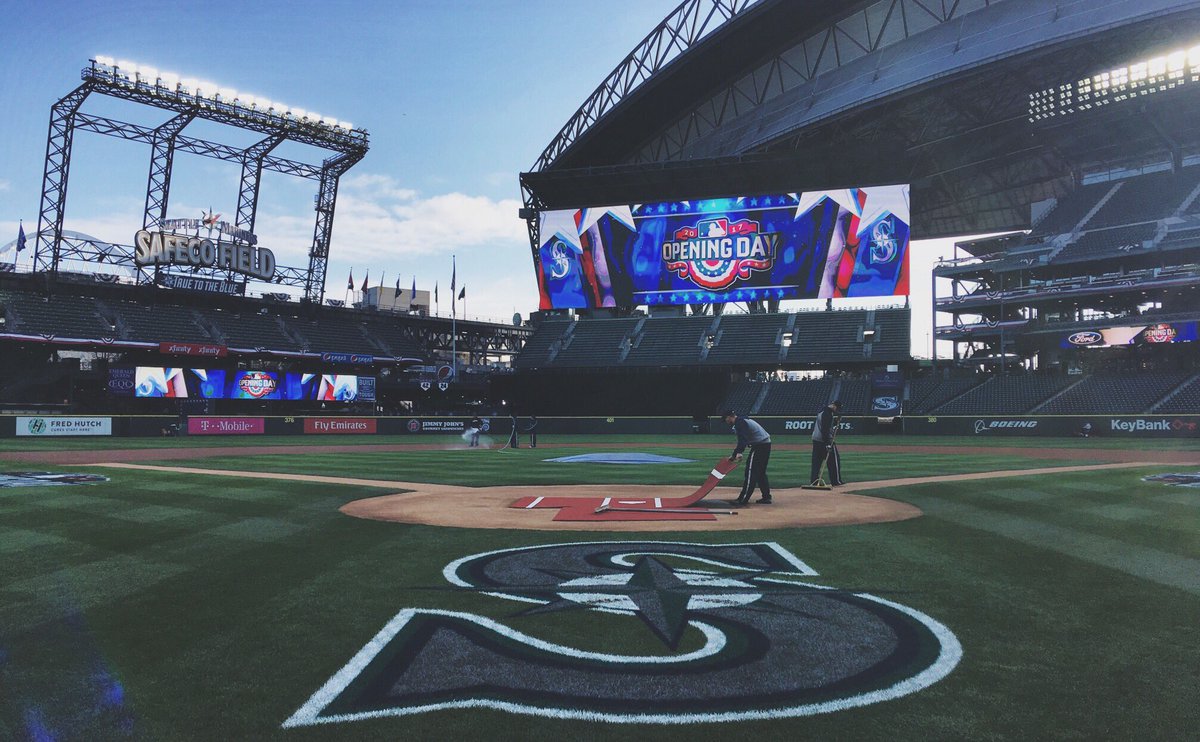 Seattle celebrates the Mariners home opener with style
Today marked the Home Opener for your Seattle Mariners here in Seattle. The festivities were in full swing, with Twitter/Facebook blasts (my phone for one wouldn't stop going off). Past stars like Mark McLemore were on hand to greet fans, and new vending options were announced as well.
It was definitely a festival atmosphere, and that helped energize the suspiciously quiet offense to back up a ruthless James Paxton on the mound. Pax clearly looked in control and cut through the stacked Astros offense like a hot knife through butter. It's looking like he's finally turned the corner and has become the fire-balling lefty we all hoped he would become.
The Mariners are now sitting at 2-6 to start the season, and that's causing a lot of folks to wonder if maybe last season was a mirage. While the power numbers from last year may drop, I would expect the speed and increased defense (especially in the outfield) to more than adequately make up for it. Mitch Haniger is beginning to get his feet wet, and watching Dyson with his Ichiro-caliber speed manufacture a hit against the Astros in the opening series was a thing of beauty.
Strange things happen in April. Pitchers aren't able to get 100% loose due to the cold, and some ballparks have extreme lighting issues early in the season before the days get long. Some players start out strong, and some take a while to get moving. It's a marathon, not a sprint, and the race is VERY long.
So my advice to those naysayers is simple; sit back, have a beer, and watch these Mariners put on a show that Seattle hasn't seen in the past 16 years. No, they won't win 116 games, but they'll remind Seattle what it's like to have a relevant baseball team once again and possibly bring a playoff game or two to Seattle.
Notes around the League
Soggy Arm = "Strained Flexor Tendon"
The Mariners rotation took a bit of a hit this week when Drew Smyly and his "soggy arm" were placed not only on the DL, but on the 60-day DL, ruling him out for use for at least 60 days. Ariel Miranda has stepped in and looks like he'll do a solid job covering, but that's depth the Mariners sorely need.
April Anomalies
One of the best parts about April is the unlikeliest things can happen. Right now across the league, The DBacks are in 1st in the NL West, Tampa Rays are in 2nd in the AL East and in our own division the Los Angeles Angels of Anaheim are currently leading. All of these teams are expected to finish if not last, then very close to last in the respective divisions and it will be fun to see who can last the longest.
Tebow-Watch
Yes, my fellow writers here at SSU will hate that I'm keeping tabs on him, but I've been watching what I thought would be a trainwreck-waiting-to-happen, being Tebow's baseball career. Instead, in 3 professional games this season so far, he's hit 2 homeruns. That should be taken with a grain of salt, as he's playing at the same level as the Clinton Lumberkings of the Mariners' system and he's 29 (or roughly 7-8 years older than the average player).
Feel free to comment below if you have something to say and be sure to join the SSU community by liking us at Facebook at SeattleSportsUnion.
Follow us during games on Twitter @SeattleSportsU and watch us Sundays at 8:00pm (PST) on YouTube, as we discuss all things Seattle sports.