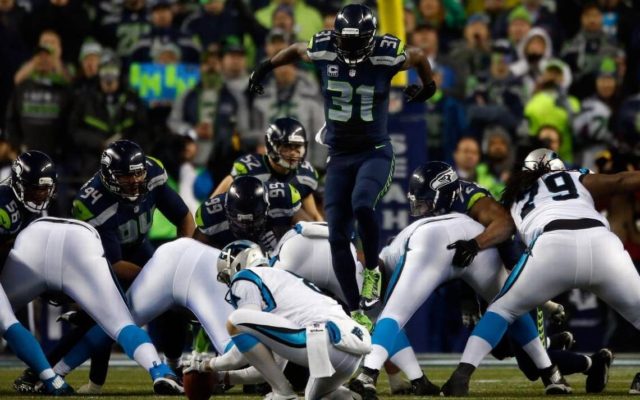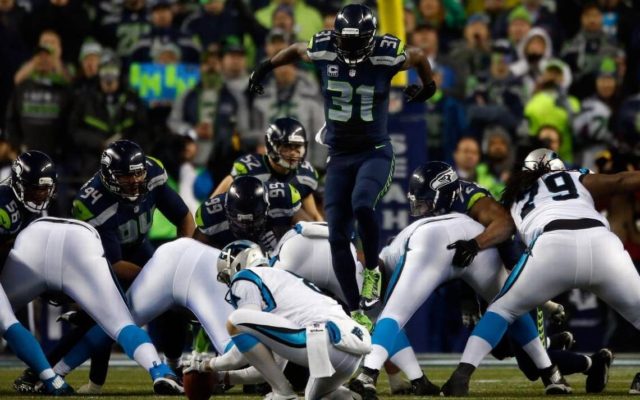 Season could be over for Kam Chancellor
The Seattle Seahawks took another enormous hit to their defensive backfield and strong safety and resident enforcer Kam Chancellor has been sidelined with a neck injury suffered in last week's game against Arizona. While the Hawks have not officially put him on the injured reserve list, but reports form NFL.com' Mike Garafolo states that "Chancellor is expected to be out for the rest of the 2017 season, according to sources informed of the situation."
This comes on the cusp of nagging hamstring issues to Earl Thomas and the unfortunate shelving of Richard Sherman (out for the year with an Achilles injury). The Legion of Boom has become a Legion of Backups as the Hawks will have to turn to Bradly McDougal or 3rd round pick Delano Hill to fill in.
Drafted in the 5th round out of Virginia Tech, Bam-Bam Kam is in his 8th season as a Seahawk. He 49 tackles and a forced fumble this year, and as a combined 606 tackles 11 forced fumbles and 12 interceptions on his career. He is a former 2x All-Pro and 4x pro-bowler and a captain on this team. That is going to be very had to replace.
The loss of Chancellor is particular distressing as this Monday, Matt Ryan, Julio Jones, and the Atlanta Falcons come to Seattle. If McDougal / Hill aren't up to the task and if Jeremey Lane / Byron Maxwell have nothing left then the Hawks may be looking to just survive rather than make a championship run this year.
Feel free to comment below if you have something to say and be sure to join the SSU community by liking us at Facebook at SeattleSportsUnion.
Follow us during games on Twitter @SeattleSportsU and watch us Sundays at 8:00pm (PST) on YouTube, as we discuss all things Seattle sports.