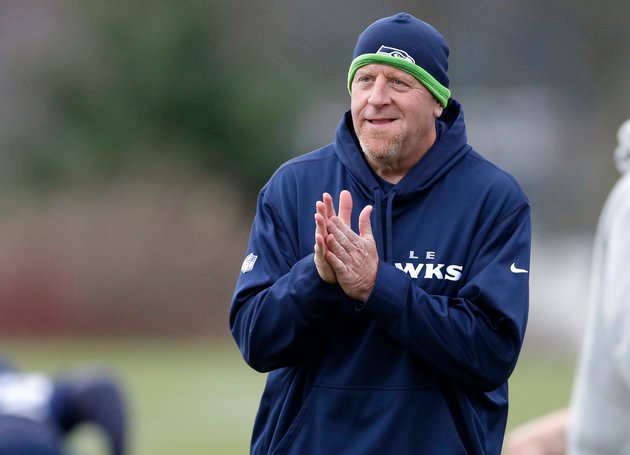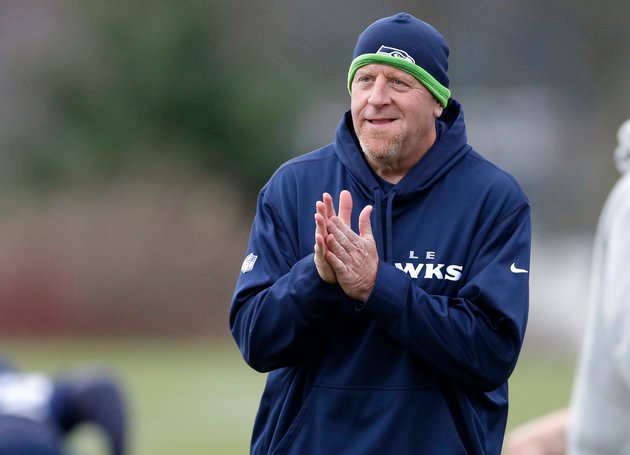 Shockwaves through the VMAC in Renton continue just a day after it was reported that offensive coordinator Daryl Bevell was sent packing. Just a day later, much maligned offensive line coach Tom Cable has also been shown the door.
I can report that the Seahawks have fired offensive line coach Tom Cable. Will be let go along with Darrell Bevell as the Seahawks look to completely revamp their offensive coaching staff.

— Bob Condotta (@bcondotta) January 10, 2018
Cable has coached what has been considered to be the worst in the NFL over the last several years.  The Hawks finished 23rd in the league in the rushing game and without Russell Wilson's scrambling, would have finished dead last.  Mike Davis led all running backs with an abysmal 240 yards on the season.
The former Oakland Raider head coach was brought in to instill discipline and forage a dominating group to protect the QB.  Unfortunately, there were far to many scenes in 2017 where Wilson had to run for his life.
[Pete Carroll and Tom Cable in a meeting]
PC: Why should we retain you?

TC: Well, I–

PC: (shows him a picture) WHY SHOULD WE RETAIN YOU? pic.twitter.com/J3nQq9bIoS

— Grant Goldberg (@GrantGoldberg) January 10, 2018
Feel free to comment below if you have something to say and be sure to join the SSU community by liking us at Facebook at SeattleSportsUnion.
Follow us during games on Twitter @SeattleSportsU and watch us Sundays at 8:00pm (PST) on YouTube, as we discuss all things Seattle sports.