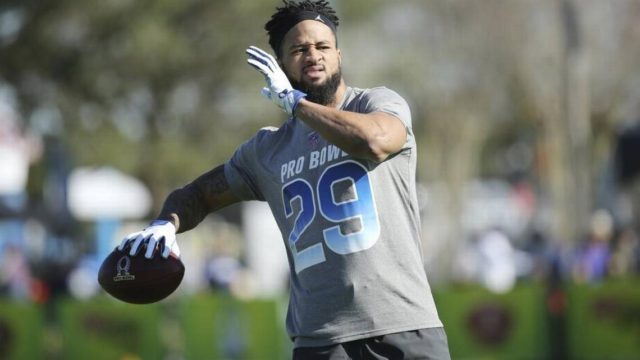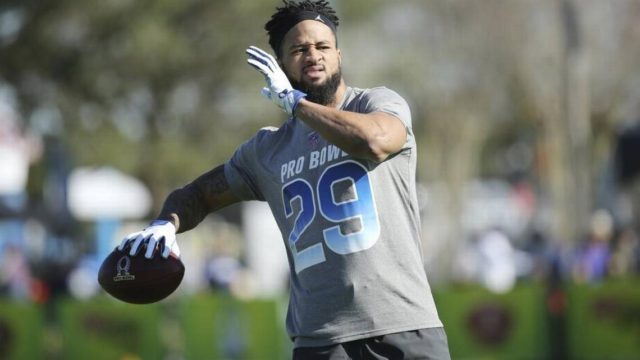 Seahawks mostly quiet in another uneventful Pro Bowl game
Yes today we got to see the NFL Pro Bowl game where the rules are made up and the points don't matter. For the Seattle Seahawks, who were eliminated in week 17 from a playoff appearance, this was the last opportunity for fans to see some Hawks on display–perhaps a couple of them for the last time in a Seahawks helmet.
The NFC built a 20-3 lead at halftime, but would eventually lose to the AFC 24-23 when Derek Carr hit Delanie Walker with just a 1:39 left in the game.
.@derekcarrqb connects with @delaniewalker82 for the TD!

AFC takes their first lead of the game! #ProBowl

📺: ESPN pic.twitter.com/jHXYi588uo

— NFL (@NFL) January 28, 2018
The game was marred with sloppy play as is standard for an exhibition game where effort tends to be muted in an effort to stay healthy.
Seahawks QB Russell Wilson had a messy game throwing a pick. The interception came on a complete communication breakdown between Wilson and the saints Michael Thomas. Wilson threw a deep ball, however, Thomas broke the route short. Russell did have 9-14 passing for 69 yards, but couldn't muster much in the way of points.
🚨INTERCEPTION🚨@show_case29 picks off Russell Wilson for the AFC's first interception! #ProBowl pic.twitter.com/Ac90GsPwRO

— Los Angeles Chargers (@Chargers) January 28, 2018
WR Doug Baldwin caught 3-35 including a pass where he nearly ran for a TD, but just barely stepped out of bounds, bringing the ball back. Late addition, OT Duane Brown made an appearance with yeoman like work.
Judging from @earl_thomas' reaction, this should have been a touchdown. #ProBowl pic.twitter.com/LRtGkxbkOq

— Seattle Seahawks (@Seahawks) January 28, 2018
Defensively, we say FS Earl Thomas showed off passion on an off the field. As seen above he could be seen dancing in excitement for teammate Doug Baldwin's potential TD. However, off the field, he candidly clarified that he will hold out if his contract is not extended.
Why #Seahawks S Earl Thomas told me he won't return to Seattle without a contract extension and what he was thinking when he walked into the Cowboys locker room #earlthomas #ProBowl pic.twitter.com/lbcs1pWsnf

— Jane Slater (@SlaterNFL) January 27, 2018
Also making an appearance is DL Michael Bennett who would jump offsides 3 times. As with his history of offsides, a fan could laugh or shake their head with shame.
If I knew where to look I would try to find out if Michael Bennett's 3 offsides penalties are a Pro Bowl record.

— Bob Condotta (@bcondotta) January 28, 2018
Feel free to comment below if you have something to say and be sure to join the SSU community by liking us at Facebook at SeattleSportsUnion.
Follow us during games on Twitter @SeattleSportsU and watch us Sundays at 8:00pm (PST) on YouTube, as we discuss all things Seattle sports.