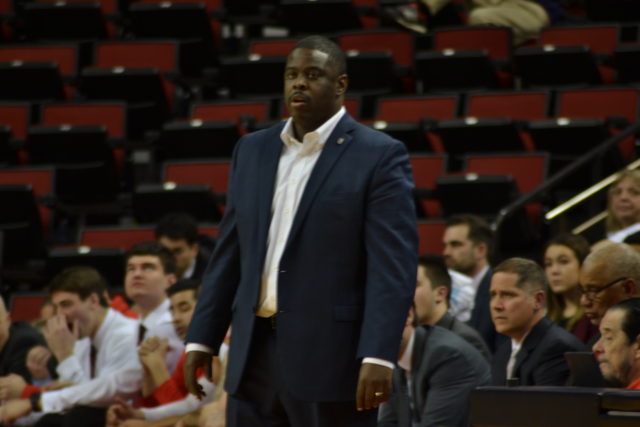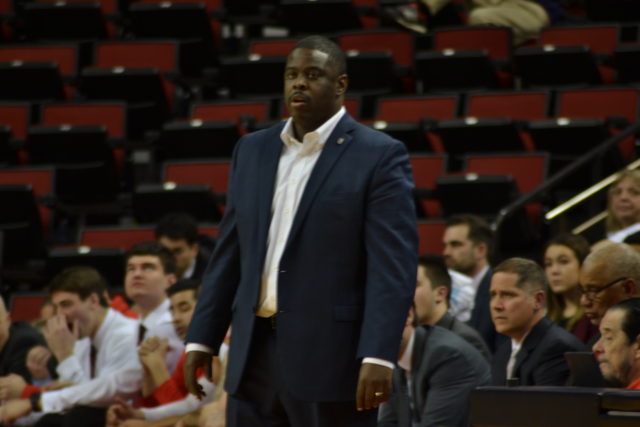 Redhawk's Cameron Dollar ousted as head coach.
Redhawk's Cameron Dollar ousted as head coach.This Monday, Seattle University Men's basketball coach Cameron Dollar was fired after his 8th season. Dollar had a hard time getting the Redhawks on top of the WAC with limited success since they joined Div 1. This season, the Redhawks went 13-17 (5-9) and were bounced in the first game of the WAC tournament 65-53.
"I am grateful to coach Dollar and his staff for their dedication and commitment to the mission and values of Seattle University, especially with their emphasis on the personal development of the young men who have come through the program," Seattle U Athletic Director Fink said in a statement. "However, after thorough evaluation, I have decided that a change in leadership is necessary in order to achieve the full potential of our men's basketball program."
Coach Dollar's best season came in the 2014-15 season where he went 18-16 (7-7) and led the team to become runners up for the WAC title, and a a decent run 3 round run in the College Basketball invitational. Unfortunately, that was followed up with back to back losing seasons. Dollar went 107-138 in his time at Seattle U.
"Seattle University is well within its right to end our relationship," Dollar wrote. "It takes a group effort to get the level of success we all yearned for. Unfortunately we weren't able to achieve that collaboration."
Feel free to comment below if you have something to say and be sure to join the SSU community by liking us at Facebook at SeattleSportsUnion.
Follow us during games on Twitter @SeattleSportsU and watch us Sundays at 8:00pm (PST) on YouTube, as we discuss all things Seattle sports.