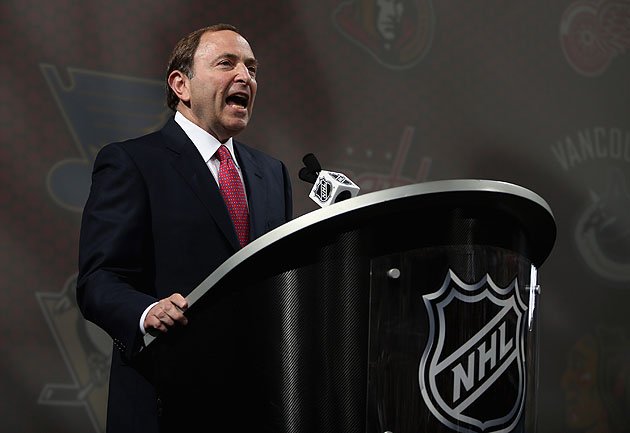 The NHL has continued to push behind the scenes to make Seattle work.
Ideally, they'll have two Western Conference expansion teams in Las Vegas and Seattle by the end of the decade.
If Seattle gets an NHL team, it would mark a return of professional level hockey honoring the 1917 Stanley Cup winning Seattle Metropolitians.
Wealthy oil magnate and part owner of the NY Yankees Ray Bartoszek, almost purchased the Phoenix Coyotes a couple years ago to move them to Seattle.  The NHL has been actively looking to get Ray (and his fortune) involved in the NHL in one of the prime western markets.   The goal was to play at Key Arena for 3 years while an arena is built either on Supersonic hopefull, Chris Hansen's site downtown Seattle.
Although Ray is from Connecticut, his wife is from Seattle and the speculation is that his investment in hockey would be a "present" to his wife as well as a "toy" for himself.
Phoenix found an 11th hour savior however, and Ray will have to wait until another team is available for puchase.
Chris Daniels of King 5 TV has been following the return of the NBA as well as the return of NHL (albeit after 100 years).  Due to recent events, the Supersonics may not come back to Seattle anytime soon.  Daniels has uncovered a plan to build a Hockey Arena in Tukwila.
I can tell you that Ray Bartoczek has been working on this for MONTHS and thinks site, adjacent to light rail line, is a winner. #NHL
— Chris Daniels (@ChrisDaniels5) April 27, 2015

RLB Holdings, which is Ray Bartoszek's company, says arena would be built entirely with private funds. #TukwilaArena
— Chris Daniels (@ChrisDaniels5) April 27, 2015

The six page letter, obtained by KING5, shows RLB has filed a "code interpretation request" with Tukwila that the arena is a permitted use.
— Chris Daniels (@ChrisDaniels5) April 27, 2015
Feel free to comment below if you have something to say and be sure to join the SSU community by liking us at Facebook at SeattleSportsUnion.
Follow us during games on Twitter @SeattleSportsU and watch us Sundays at 8:00pm (PST) on YouTube, as we discuss all things Seattle sports.