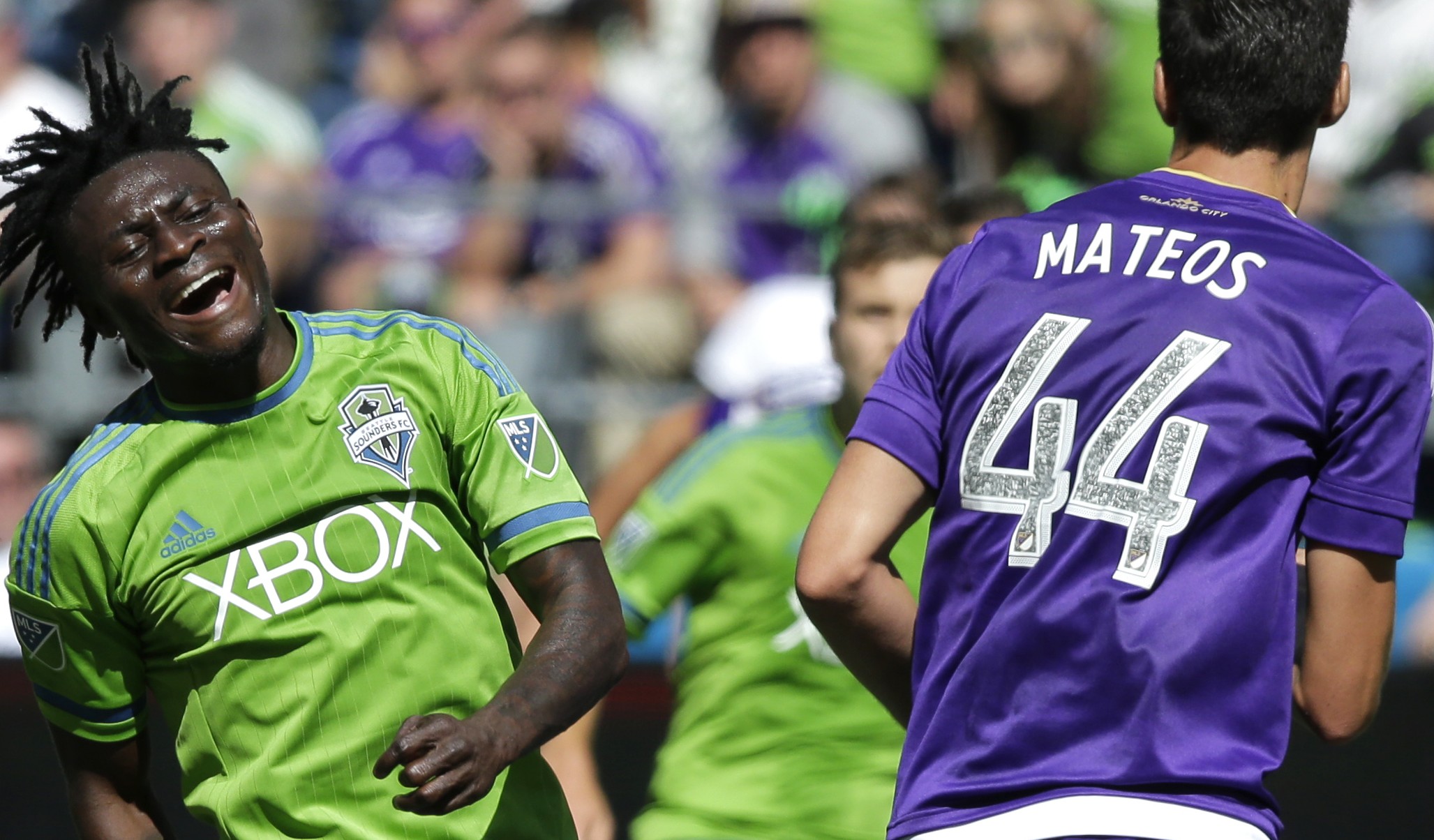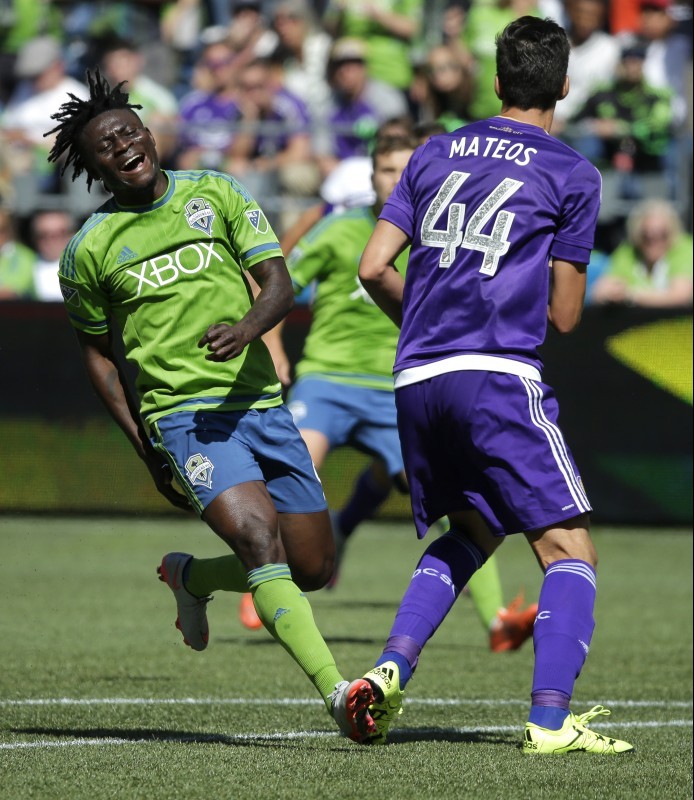 Seattle stomped Orlando at home on Sunday 4-0.  A big win for the Sounders that gave them a little breathing room in the MLS Western Conference above the red line.  It was big in more ways than one and here are three reasons why the Sounders came out on top.
Valdez and Torres Prove Their Worth
There were two towering figures in the Sounders line up on Sunday as forward and new Designated Player (DP) Nelson Valdez and center back, Roman Torres, started their first games in the Rave Green.  It was clear from the whistle that they were ready to play.  Valdez was a beast up front going for header after header and chasing down the ball.  It is not often that a defender such as Aurelien Collin gets beat out header after header but that is exactly what Valdez did.
He played the target forward on Saturday and it was very impressive.  His second-half goal sealed the strong performance and for now he has earned the DP price tag.  As Valdez won header after header up front, Torres put in a strong performance at the back and delivered two great balls during the match; one of them to Thomas for the 4th goal of the game.
It was a strong performance from two out of the three new signings and if Ivanschitz plays nearly as well these two did, Seattle could move up the Western Conference standings very quickly.
The Bromance in the Midfield
It was evident last week in LA and this week it became clear that Erik Friberg and Sounders Captian-former center back, Brad Evans, play very well together in the midfield.  It really came together Sunday as Evans and Friberg won everything that came their direction.  Friberg played higher up the pitch delivering great service to the forwards and out wide while Evans cleaned up.
It's hard to say but the midfield looked its best of the season on Sunday without Alonso. The Evans experiment at center back may be over but it has improved Evans as a midfielder.  The biggest complaint about Evans in previous seasons, was that he didn't read the game that well; with his time at center back, his abilities have improved and the experience has made Evans a much better player.  With Evans playing the defensive midfielder and Friberg the offensive one, the midfield for the Sounders is looking very good and is only going to get better.
Oba We've Missed You
It took two minutes into the game on Sunday to see why forward Oba(femi) Martins, is the best player in Rave Green.  He controls the ball so well up front and makes defenses look amateur.  From the start of the game he had Orlando dropping back and on they were still their heals the whole game. His work rate to win the ball and his balance to keep it is what makes him the best forward in MLS.
With two goals on Sunday which could have easily been three or four he continued to lead Seattle in the offense.  He combined well with Valdez and Friberg tearing through a very bad Orlando defense. With Dempsey looking to be out for a few more weeks Oba will have to lead the Sounders charge and there is no doubt he will.
The scary thing is that he is already combining well with the new signings and with nine games left in the season that should give them plenty of time to build chemistry right before the playoffs hit.  When Dempsey gets healthy, it will be hard for teams to mark all of the Sounders threats.
Feel free to comment below if you have something to say and be sure to join the SSU community by liking us at Facebook at SeattleSportsUnion.
Follow us during games on Twitter @SeattleSportsU and watch us Sundays at 8:00pm (PST) on YouTube, as we discuss all things Seattle sports.