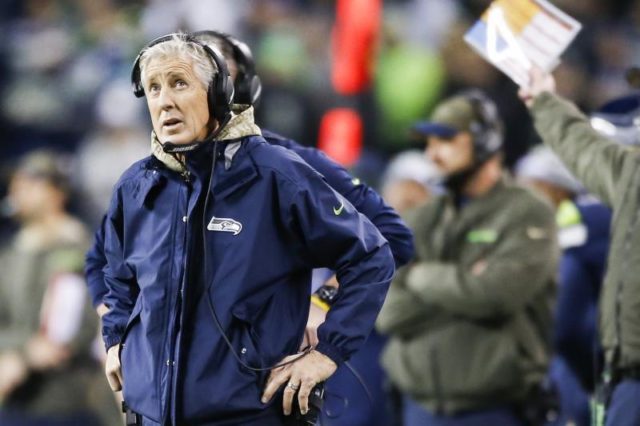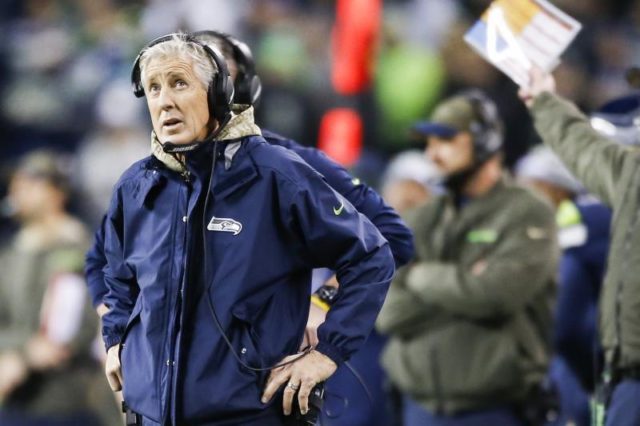 Hawks drop winnable game due to constant errors
The Seahawks lost 34-31 in Seattle Monday night to the Atlanta Falcons. Their undoing was the result of constant mistakes both on the field and on the sidelines. Russell Wilson performed his usual Houdini act to try and keep the game in reach and regardless of these mistakes and compounding injuries, the Seahawks were in a position to tie the game on their final possession.
Unfortunatly, even the final field goal attempt was predicated by poor decision making as the offensive game plan with a minute to go was far to conservative, relying on dink and dunk passes that slowly moved the ball up the field and creating a low percentage opporunity from 52 yards out that few would possible believe to exist in the rhelm of makability by the exiting Hawks kicker.
In the 3rd quarter, coach Pete Carroll called timeout just 12 minutes into the game unnecissaryly burning 1 of his 3 timeouts. Later he threw an unwinable challnge on an incomplete pass to Doug Baldwin, burning the 2nd timeout. This poor management left the Hawks directly in the prediciment that they ran into with just 1 minute left in the game.
Pete Carroll said he "trusted" Doug Baldwin on that challenge

— Gregg Rosenthal (@greggrosenthal) November 21, 2017
The comedy of errors didn't end there as just before halftime, Carroll called an inexplicable fake field goal. Donw 24-17 with 7 seconds left, the Hawks had a chance to pull within 4 of Atlanta on a short kick. Carroll went with the fake but any result less than a touchdown, would have likely run out the clock.
Special Teams " Can we call that fake FG shovel pass that doesn't even work in Madden?"

Pete Carroll " Go for it"#ATLvsSEA #BadFake pic.twitter.com/3PDV4qr2AN

— The Sports Stance (@SportsStance_) November 21, 2017
Feel free to comment below if you have something to say and be sure to join the SSU community by liking us at Facebook at SeattleSportsUnion.
Follow us during games on Twitter @SeattleSportsU and watch us Sundays at 8:00pm (PST) on YouTube, as we discuss all things Seattle sports.