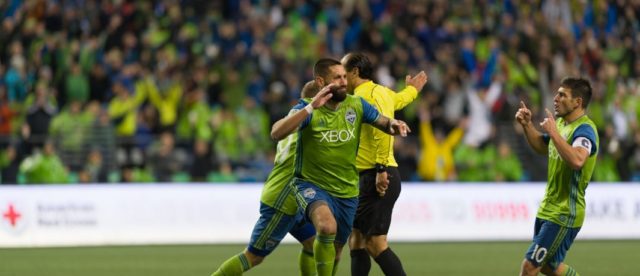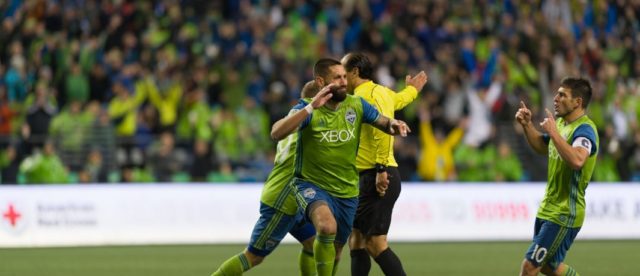 Dempsey drop a brace to stop the Caps in their tracks
The Seattle Sounders take the series on aggregate scoring 2-0 against the Vancouver Whitecaps. Coming into the game at a disadvantage (0-0) the Sounders found help from USMNT superstar Clint Dempsey as he woudl get the brace with a go-ahead goal in the 56th minute and the clincher int hte 87th.
The Sounders would defend their MLS title in this tense game with a suffocating defense that would hold former Sounder legend Fredy Montero at bay. Center backs Chad Marshall and Román Torres held the visiting Caps to only one mere chance in the second half which would come on a second-half header from midfielder Christian Bolaños that was easily gobbled up by Sounders goalkeeper Stefan Frei.
Feel free to comment below if you have something to say and be sure to join the SSU community by liking us at Facebook at SeattleSportsUnion.
Follow us during games on Twitter @SeattleSportsU and watch us Sundays at 8:00pm (PST) on YouTube, as we discuss all things Seattle sports.