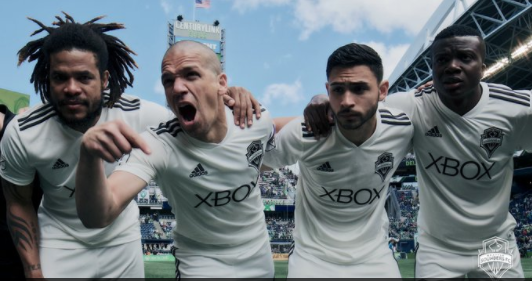 Dempsey benched as Sounders drop Minnesota United 3-1
Clint Dempsey is the star power on the Seattle Sounders squad. Other such as Jordan Morris, Ozzie Alonso, and Stefan Frei have street cred, but it isn't beyond the pale to call Deuce the face of the franchise if not US Soccer. So it came as a bit of a shock when Coach Brian Schmetzer sat Clint Dempsey, fresh off a red card suspension, in favor of inserting Will Bruin. The gamble paid off as the Sounders would win, but it was an odd decision indeed.
"It was a combination of trying to incorporate three players into the squad: Ozzie, Kelvin and Clint and trying to make good decisions, sound decisions for the best interest of the team," Schmetzer said. "Clint had been off for a long time and sometimes when you're off for a long time, you're not as sharp.
Christian Roldan started at center attacking midfielder, Dempsey's spot, and excelled. Roldan would earn 2 assists on the night and Will Bruin at striker would pair seamlessly with Roldan to score a 25th minute goal. Mere minutes earlier Gustav Svensson would get a goal in the 23rd minute.
Sheesh. #SEAvMIN pic.twitter.com/YCHDvESKO3

— Major League Soccer (@MLS) April 22, 2018
The Sounders dominated Minnesota in all phases of the game as they shot 16 times with 7 on target. Minnesota woudl manage 12 shots but only 2 on target.
The Rave Green would look like the team of old controlling the ball on the final 3rd and turning those into runs. And control in the mid field would lead to a killer goal in the 94th minute, putting the cherry on top. Clint Dempsey found his way on the pitch and found a way to lead Jordy Delem on a fast break goal.
That stoppage-time dagger. 💯 pic.twitter.com/S4DLh8qnAU

— Seattle Sounders FC (@SoundersFC) April 23, 2018
Feel free to comment below if you have something to say and be sure to join the SSU community by liking us at Facebook at SeattleSportsUnion.
Follow us during games on Twitter @SeattleSportsU and watch us Sundays at 8:00pm (PST) on YouTube, as we discuss all things Seattle sports.