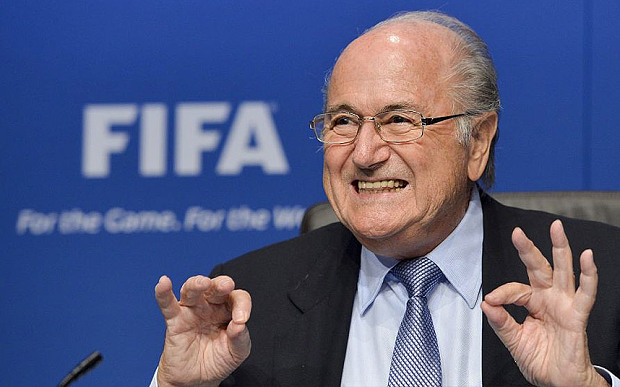 Sepp Blatter resigning as FIFA president is the best thing to happen to soccer since Pele.
Every fan of the sport should be rejoicing today because the evil dictator of soccer is going away. FIFA, the world governing body of soccer has been long shrouded in allegations of bribery and corruption all under the watchful eye of Blatter. Veiled in secrecy, FIFA has let the sport be auctioned off to the highest bidder.
With the news of Blatter's resignation there is hope. Hope to build the sport in the right direction and to turn FIFA around.
The news announced today is quite shocking. Yes, Blatter has been under heat for years but he has never given into the pressure. He is a man that has strongly denied any involvement in the allegations and has danced around the pressure from the press.
The announcement today is going to lead to a lot more speculation. Why did he step down? What was the final straw? But the only thing that can be said for certain is that he is gone.
Feel free to comment below if you have something to say and be sure to join the SSU community by liking us at Facebook at SeattleSportsUnion.
Follow us during games on Twitter @SeattleSportsU and watch us Sundays at 8:00pm (PST) on YouTube, as we discuss all things Seattle sports.