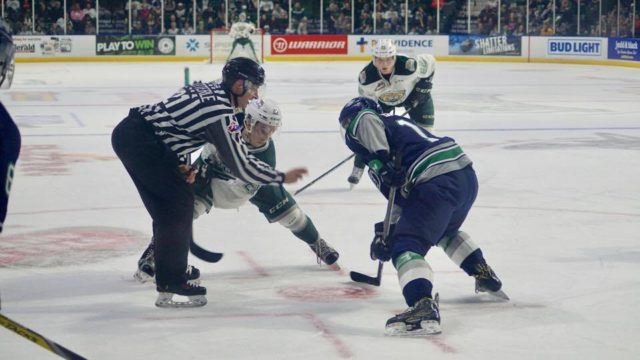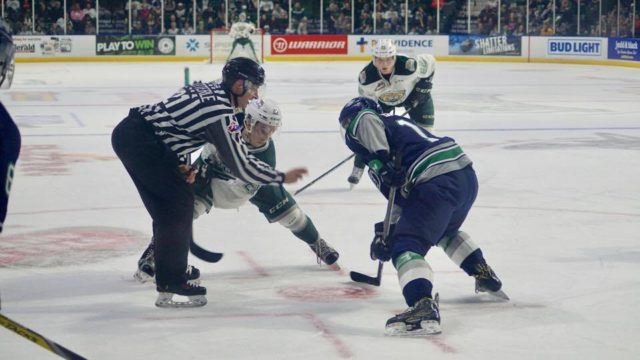 Silvertips faceoff against archenemies Thunderbirds, lose 3-2
Friday night's action was electric in front of 4,588 screaming faithful, at Xfinity arena, as the Everett Silvertips entered 2nd round WHL playoff action against the Seattle Thunderbirds. Opening on home ice, the Tips dropped their first game 1 loss since the 2014 opening round, breaking a streak of five straight wins in that situation.
Goalkeeper Carter Hart did his best to save the game as he earned 30 saves. The Tips were unable to pull out the win however, losing 3-1 in game 1 action.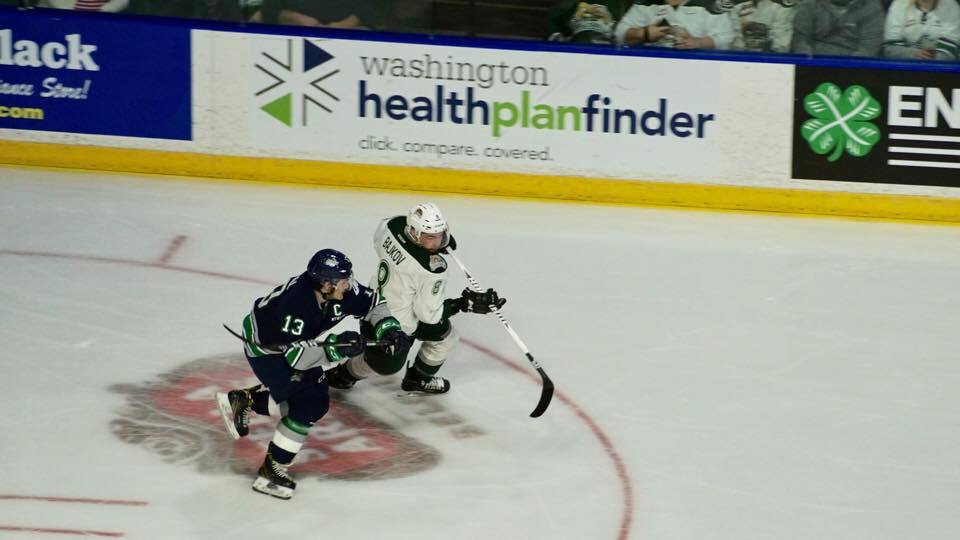 Seattle came out big with a bevy of attacks that forced Carter Hart and company to play on their heels. Mistakes were the undoing of the Tips on two goals. Too many men on the ice in the 1st period saw a power play goal by Seattle.
Early in the 2nd period, Patrick Bajkov got caught with a hooking penalty, which led to another T-Bird goal. By the 3rd period, the Tips would get some wind beneath their sail and unleash a flurry of attacks to get the game within 1 goal. With 2:12 to go, Carter Hart was pulled for the sixth attacker to give Everett a chance to tie it up, however, the visitors from down south would win this day.  Game 2, will be Saturday night from Xfinity Arena.
Feel free to comment below if you have something to say and be sure to join the SSU community by liking us at Facebook at SeattleSportsUnion.
Follow us during games on Twitter @SeattleSportsU and watch us Sundays at 8:00pm (PST) on YouTube, as we discuss all things Seattle sports.