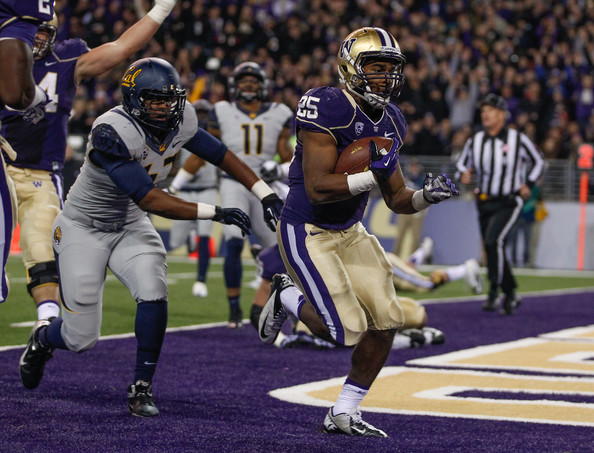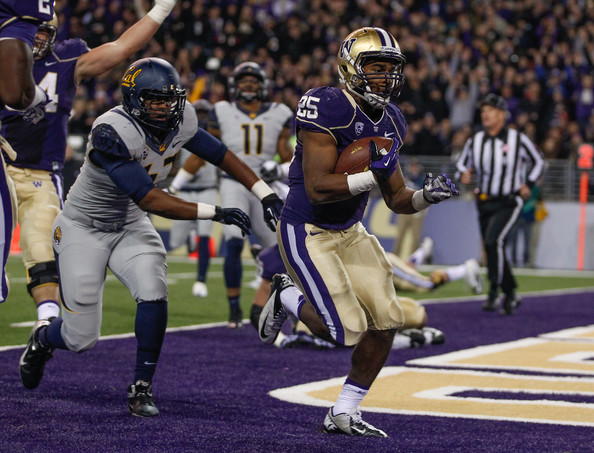 #6 Huskies host Cal Bears, a team in transition
Well, the ESPN has put the Husky game on so late at night, that you might be able to watch the Seahawk game immediately afterwards. But enough complaining about the 7:45 start time, the University of Washington Huskies are ranked #6 in the nation and host the Cal Berkeley Bears.
Key to the Bear's offense
Former Eastern Washington University head coach Beau Baldwin as taken the helm on offense as their OC. Cal has shown some growing pains but receiver's Vic Wharton III and Kanawai Noa have been lighting up the stat board. Both receivers have ridiculous yards per catch (Wharton 15.6 and Noa 15.5) and both have home run potential. With 25 and 24 catches, these receivers have been the bane of defensive backfield across the month of September.
Key to the Bear's defense
Linebacker Devante Downs has been everywhere. The senior has 54 tackles and has been a force on the pass rush with 3 sacks. But Downs is also a man of many talents with a forced fumble his downhill speed makes ball carriers shake in their cletes. And with 2 interceptions this year, he is a force in all aspects of the game.
The X factor
When will we see any team ever punt to the Huskies Dante Pettis? If I were an opponent I would never do it. Which is ok, because the threat of a run back has provided the Huskies amazing field position as teams concede the yards to prevent Pettis from putting them on Sports Center.
SSU Prediction
The Huskies are 4 touchdown favorites, but I expect the Bears, who gave Utah and Oregon everything they could handle in close losses to not be intimidated as they will strike hard and often. This is closer than the line suggests, with the Huskies winning by a score of 42-30.
Feel free to comment below if you have something to say and be sure to join the SSU community by liking us at Facebook at SeattleSportsUnion.
Follow us during games on Twitter @SeattleSportsU and watch us Sundays at 8:00pm (PST) on YouTube, as we discuss all things Seattle sports.