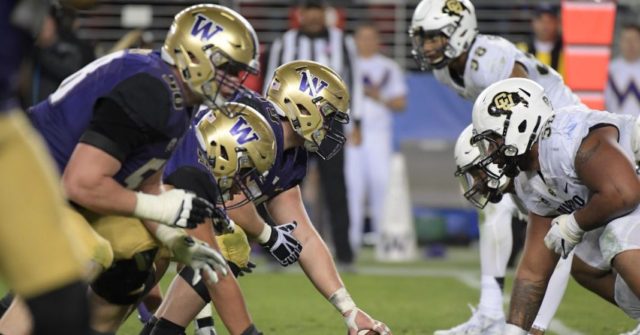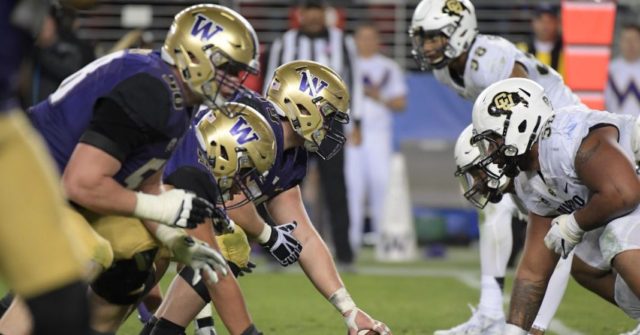 #7 Huskies take on undefeated Colorado for a clash in Boulder
The #7 University of Washington Huskies travel to Boulder this Saturday to take on the The Rise of the Colorado Buffaloes. "The Rise is Real" is a moniker that coincides with the resurgence of the Colorado program under head coach Mike MacIntyre.
Last year, the Buffaloes stormed into the NCAA top 10 and faced off against the Huskies only to lose 48-10. This year, Colorado fans are adorned in ""Never Stop Rising" gear as they host the Huskies. The unranked Buffaloes are 3-0 this year and looking to prove they are deserving to be more than one-hit-wonders
"What we're going to find out this week is how physical we can be," said Colorado standout cornerback Isaiah Oliver, whose team faces Washington (3-0) here Saturday night in the Pac-12 Conference opener for both teams. "That's where it's going to start."
Keys to Colorado
While junior running back Phillip Lindsay has been his amazing self, we look at sophomore quarterback Steven Montez. Montez replaced longtime starter Sefo Liufau who graduated last year and has been efficient.  With a 68.3% completion percentage and 858 yards, Montez is proving capable on a team with many new faces. While the team has looked inconsistent in their 3 wins, Montez will have to be at the top of his game to get the Buffs to their full potential.
There are 8 new players on defense, and similar to UW, they have had to replace an entire defensive backfield—most of whom were drafted in the NFL. THey do however, have 4 interceptions and 9 sacks on the year. Again, the Buffs have been stingy as they have only allowed 27 points in 3 games.
The X factor:
It would be easy to say that Dante Pettis and his NCAA tying punt returns would be the X factor; however, I seriously doubt the Buffs will kick his way. The real X factor will be running back Myles Gaskin. The kid from Odea will have Salvon Ahmed and Lavon Coleman on his heels for carries, so Gaskin will need to make due with every touch that he gets in the running and passing game as the Huskies turn to a running back by committee.
Interesting stat:
As mentioned before, Husky punt returner (and wide receiver) Dante Pettis has tied the NCAA record for most punt returns for TDs. With one more punt return TD he will eclipse Wes Welker for the all time lead.
SSU prediction
 This is going down to the final quarter as defenses dominate. This low scoring affair will be turned around by a key interception or sack. Huskies win a close one 23-20. 
Feel free to comment below if you have something to say and be sure to join the SSU community by liking us at Facebook at SeattleSportsUnion.
Follow us during games on Twitter @SeattleSportsU and watch us Sundays at 8:00pm (PST) on YouTube, as we discuss all things Seattle sports.